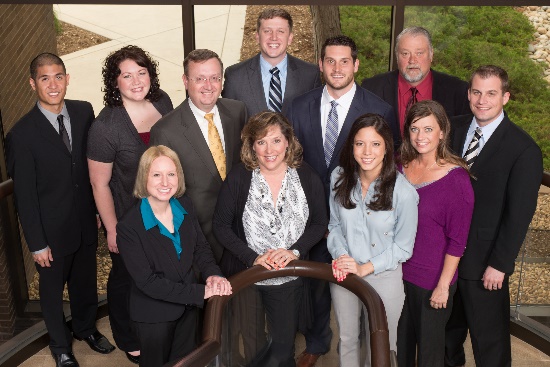 Gomerdinger & Associates, LLC is a CPA firm that specializes in providing a full range of services to mid-size businesses and business owners. While we provide tax, financial and management advisory services to closely held businesses, all of our services are focused on our client's long and short-term goals. We are proactive in our approach to management advisory services and succession planning services that take us far beyond the typical CPA practice for mid-sized businesses. At the same time, we are cohesive enough to ensure that you don't get lost in the organization. We specialize in wholesale, professional services, construction, distribution, manufacturing, and other professional service industries.
Our Firm Values
---
We value hard work, attention to detail, honesty, integrity, and the willingness to learn and advance as employees and individuals.

We value the personal and business successes of our clients.

We value a healthy work/life balance for each individual

We value community work and voluntering

We value staff development and advancement through a formalized coaching program

We work hard, but we also play hard!

Annually, we take a retreat to the mountains to stay in luxury cabins, but that's not all! We also partake in different activities on the trip each year such as horseback riding, ziplining and whitewater rafting!

During tax season, we provide snacks and drinks for employees, cater in lunches or have Firm happy hours every Friday!

Every 6-8 weeks outside of tax season, we enjoy a small company function such as happy hour, bowling, putt-putt golf or another activity!

We offer a great deal of flexibility during both the "on" and "off" seasons

Through a cloud environment, we have access to our work computers outside of the office giving individuals the ability to work from home, as needed.

During tax season, we allow flexible hours and weekends. The focus is on productivity, not hours.
The Benefits of Working at Gomerdinger & Associates
---
Staff CPE is paid for by the Firm, with unlimited access.

100% of the employee's health insurance is paid for by the Firm

We offer various tiers of vacation eligibility per position and tenure. Professional staff enjoy unlimited vacation!

We offer nine paid holidays each year

We offer an incentive program for employees who bring in new clients

The Firm encourages staff accountants to earn their CPA accreditation, therefore pays for one-half day off for each section of the CPA exam taken for the first time each section is taken.

The Firm pays for the annual dues for the AICPA and the Colorado Society of CPA's

The Firm offers a 401(k) plan and contributes 3% of the employee's wages

The Firm will reimburse employees for dues in civic and social organizations, as approved

We offer commuter benefits by providing a RTD Lightrail card for each employee.